RETAINING WALLS
Retaining walls can help turn "ordinary" landscaping into amazing works of art. A retaining wall is a structure that holds back earth from a building or other structure. Retaining walls stabilize soil and/or rock from down slope movement or erosion and provide support for vertical or near-vertical grade changes. Do you have areas on your property that are not ideal for everyday use due to a steep slope or unleveled terrain? Don't let that space go to waste! Crescent Ridge Landscapes can turn that useless space into valuable area, resulting in more value for your money.
PAVERS
Paving Stone - Pavers are growing in popularity for patios, driveways and walkways, and are offered in a variety of textures and colors. Interlocking together to form many interesting patterns, they are immediately ready for use and also have the unique feature of being able to be removed and re-installed unlike the permanence of concrete.
With careful planning to suit your lifestyle, you will be able to relax, entertain and enjoy your yard as never before when it has been transformed into a comfortable extension of your home.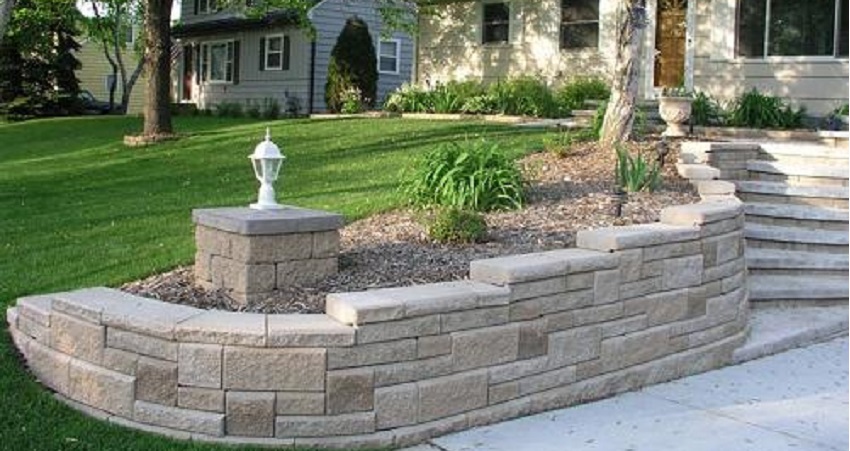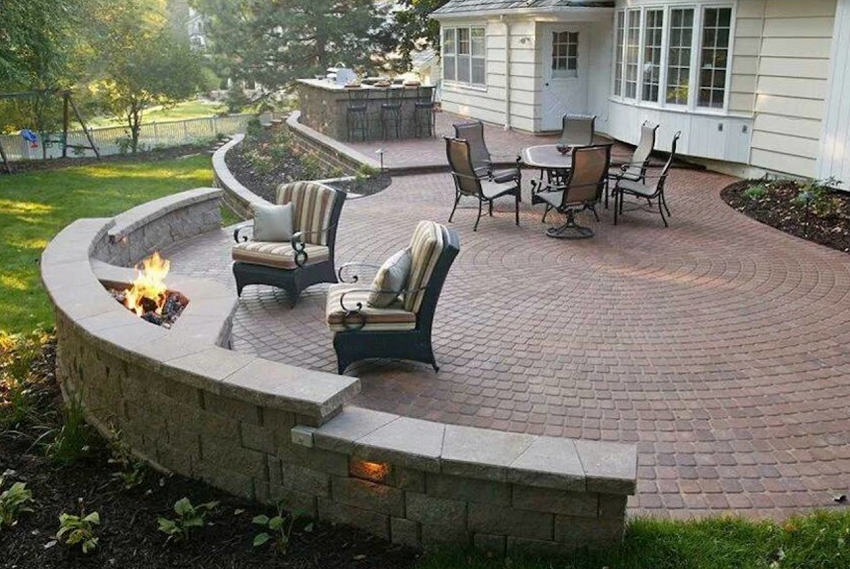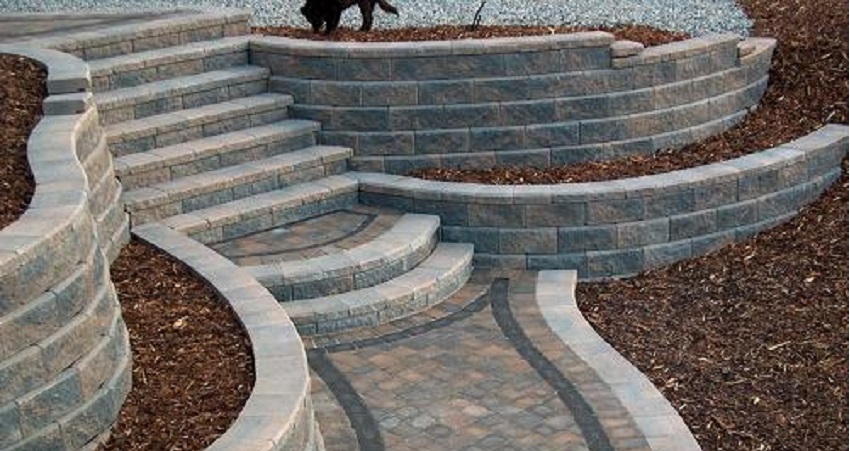 STONE WORK & CONCRETE
Crescent Ridge Landscapes will transform your outdoor ideas into the perfect outdoor retreat that you and your loved ones can enjoy for many years to come. We can create a custom outdoor environment that goes along with your lifestyle and materials of choice. Whether you are looking for a outdoor fireplace, outdoor kitchen or just a custom flagstone patio, count on our experienced installers to design, build, and maintain the custom hardscape of your dreams. Here at Crescent Ridge Landscapes, we believe in total customer satisfaction and we work hard to enhance the beauty and value of every client's property while warranting our work from the ground up.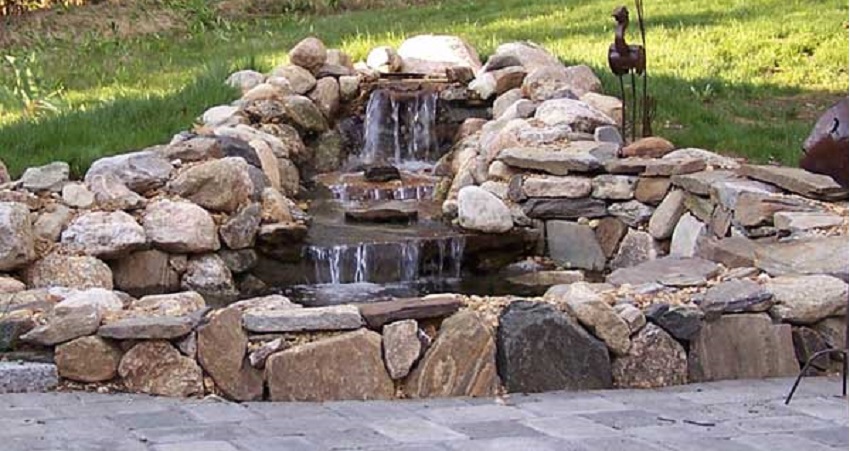 PONDLESS WATERFALLS
Water features such as bubbling fountains, cascading waterfalls, koi ponds or any number of ideas, will go a long way in enhancing any area. Water features not only add beautiful visual effects to any garden landscape, they also bring the therapeutic sound of comfort and relaxation to any outdoor activity, even masking the sound of any unwanted noise or distractions that may be too close for comfort. Crescent Ridge Landscapes can take your ideas and turn them into reality, ultimately resulting in a finished work of art that can be enjoyed for many years to come.
Key Benefits of the Service
Watering your lawn and is the key to preserving its lushness and beauty. The experts carefully design your sprinkler system to ensure maximum coverage to your lawn. Whether you are looking for a brand new irrigation system to maintain your lawn.
  Extend your home with a beautiful garden
  Your property value increases many times initial value
 Aesthetic garden beauty that improves with age
  Allround certified and insured landscapers
  Our Landscapers attend annual training seminars